Butchers in Cleveland
Bacon, Sausages and Burgers
With years of experience and competitive prices, we have become known as the best butchers in Cleveland. Do contact us today for a list of our services.
Our dry cured bacon is cured on the premises. All of our bacon is vacuum packed to maintain quality. We are lucky enough to be able to make all of our burgers and sausages on the premises.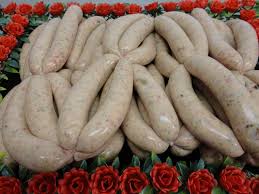 We make a wide range of sausages in store, including:
Thin Pork Sausage
Cumberland Sausage
Pork and Tomato Sausage
Pork and Leek Sausage
Pork and Wild Mushroom Sausage
Black Pudding Sausage
Pork and Chilli Sausage
Pork and Apple Sausage
Chipolatas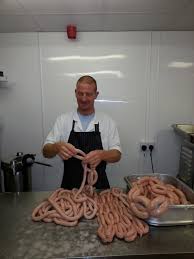 We are also able to offer:
Beef Sausage
Gluten Free Pork Sausage
Like our sausages, our burgers are also made in store, including:
Beef Burgers
Pork and Apple Burgers
Pork and Chilli Burgers
Contact us today and see how the professionals work. See all our details on our contact us page.