Spar Saltburn
We joined SPAR in 1967, with our site on Milton Street, Saltburn been our first. We have since opened a second site on the High Street, Brotton. Visit us today.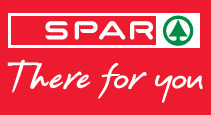 What is SPAR?
SPAR is a symbol group, which means individual SPAR members and owners retain their independence but have the advantage of belonging to a global brand. This allows us to offer you, our customers some excellent products and prices.
Our SPAR stores offer you everything you would expect from a convenience store, we sell newspapers and magazines. We have an off-licence, providing chilled beers and wines, along with spirits. We have a wide range of confectionary, with a large number of ?£1 chocolate bars and bagged sweets.
We stock crisps and snacks, a full grocery range, soft drinks, household products, biscuits, cereals, bread and cakes. We are also able to offer a large range of chilled products, including milk, yoghurts and ready meals. We cook fresh bread each morning, along with fruit pies, egg custards and pasties. We have chilled fruit and vegetables, ensuring you receive your produce in excellent condition. We also make our own fresh sandwiches daily, as well as hot sandwiches, including bacon butties and breakfast buns!
We are also able to offer a number of services from our stores, including the National Lottery and Pay Point.
SPAR - Saltburn
Open 5:30am - 11pm Monday - Sunday
This site was opened in 1967. In March 2005 we closed to carry out a major refurbishment. We knocked down walls so the butchers and SPAR became one, and we introduced an extensive food to go offering.
SPAR - Brotton
Open 6:30am - 11pm Monday - Sunday
We first opened a site in Brotton in 1997, but this year we moved into new refurbished premises at 82 The High Street, Brotton. This enabled us to improve the service we provided to customers by giving them wider aisles and a larger range of products. We also introduced a fresh meat counter, so our customers do not have to travel as far for our meats. We have installed a free to use Cash Machine and a slush machine.
All the reasons to visit Gosnay's Butchers, your friendly family butchers. See our details on our contact us page